Piano Tuning, Repair, and Regulation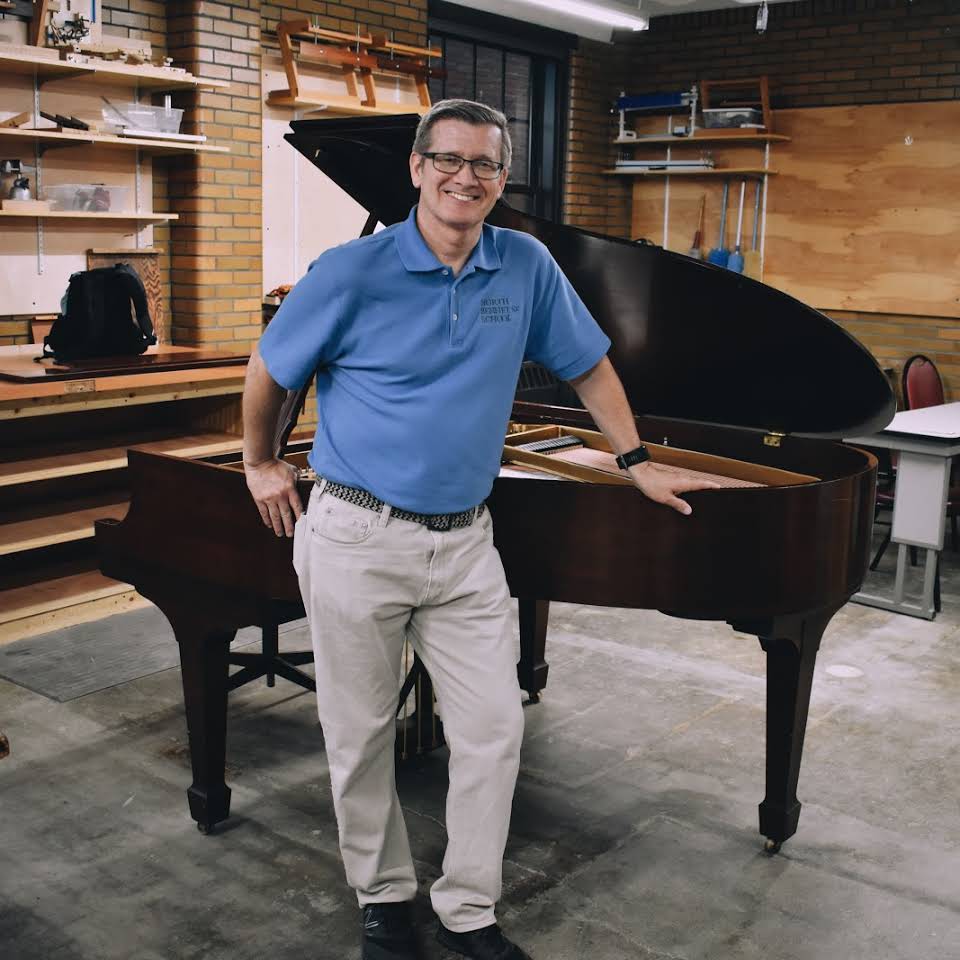 Tune Time is a veteran owned/operated piano tuning and repair service started in 2002. Tim "the tune man" Brown is a Registered Piano Technician (RPT) and member of the Piano Technicians Guild (PTG). After retiring from the Air Force he attended both Basic and Advanced Piano Technology programs at North Bennet Street School in Boston, MA. During the first year his studies included piano tuning using aural and electronic tuning techniques. Additionally, he learned and refined professional repair and regulation skills. In his second year he focused on the art/craft of rebuilding pianos. Upon graduation he relocated back to Knoxville to reestablish his business. He firmly believes that customer satisfaction is the key to his job satisfaction.
Testimonials
I had messaged several piano tuners before Tim and none had responded. Within 24 hours of emailing Tim we had a time and date set up. He showed up on time, was very friendly, and the piano sounds great. I would recommend Tim Brown to anyone who needs their piano tuned.
– Reece M
Tim was so great and personable when he came to tune our piano. He worked with a joyful attitude and brought our piano back to life. Thank you, Tim!
– Jenny M
We recently had our piano tuned after we neglected it for a couple of years and a movie. Tim drove to us, arrived on time, and completed the tuning efficiently and meticulously. The piano sounds wonderful and we are so thankful that he was able to tune it so well! His intelligence and expertise are awesome and something that is hard to find! Thank you, Tim!
– Holly H